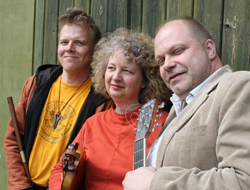 The Scandinavian/American collaboration ACO had its start way back in 1987, playing an eclectic mix of European and American instrumental folk music; the group now focuses on original compositions which are featured in their latest album Nightmare Polka. Ruthie Dornfeld on violin and vielle, with Danish guitarist and singer Morten Alfred Høirup and Finnish bassist, jaw harpist, & overtone flutist Tapani Varis.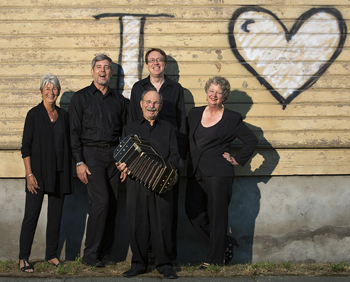 Tangoheart
A quintet dedicated to the performance of tango music, from the golden age of tango to Piazzolla. Band leader Bertram Levy plays bandoneone, with Andy Carr on piano, Ruthie Dornfeld on violin, Dorothy Shapiro on viola, and Todd Gowers on bass.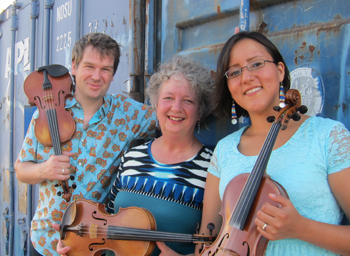 3 Fiddlers - 3 Traditions
Danish fiddler Kristian Bugge, Métis fiddler Jamie Fox, and Ruthie Dornfeld playing American old-time, present their three distinct fiddle styles with unaccompanied solos, and join forces to create a mighty string trio.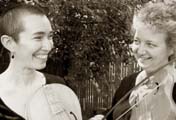 Early musician Shulamit Kleinerman joins forces with Ruthie in a duo featuring medieval music and fiddle tunes played on matched vielles, violin, Baroque violin and percussion.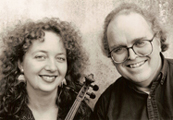 Dornfeld and Miller
Ruthie Dornfeld and guitar master John Miller play Brazilian chorinhos, bossa novas, Venezuelan waltzes, and European tunes from Finland to Italy, providing a lovely atmosphere at parties, weddings, and celebrations of all kinds. Their CD Noches de Fiesta showcases John's wonderful original tunes.